Charles Negré was trained painter who studied under Paul Delaroche before establishing his own studio in Paris. After 1844 Nègre was encouraged by Delaroche to use photography as an aid in his painting, and soon he became a photographer renowned for his landscape and architectural photographs of Paris. Nègre skillfully printed all of his own photographs.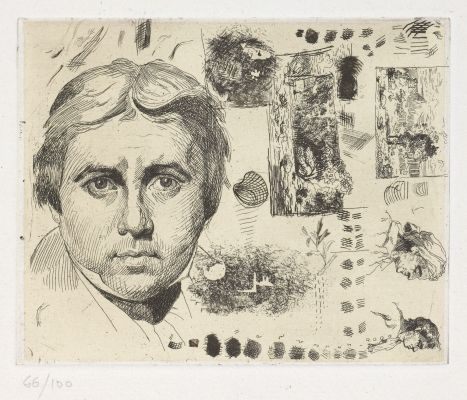 Even before he took up the camera, Nègre practiced the etching process, by which he created an 1844 portrait of Ingres that still survives. In 1855 Nègre submitted photogravures to the Universal Exhibition, where they prompted one critic to declare that the great problem of photogravure had finally been resolved; he had succeeded in rendering the mid-tones better than any before him, and his enormous 60 x 80 cm prints of Chartres Cathedral made a few years later are certainly among the most impressive photogravures of the period.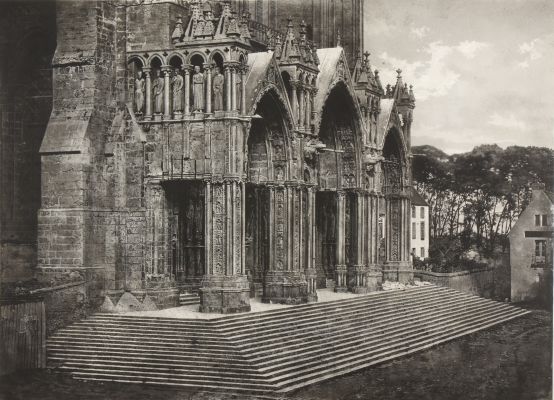 In 1856, just one year after his book of gravures won high honors at the Universal Exhibition, Nègre patented a heliogravure process that improved upon Niépce's work by making the images more light-stable and less expensive to produce. Nègre entered this process in Honoré T.P. Joseph d'Albert, duc de Luynes's 1856 competition for best photomechanical reproduction method. Though he did not win the competition, the duke was impressed by Nègre's gravure process and commissioned him to create the plates for Voyage d'exploration à la mer Morte, à Petra, et sur la rive gauche du Jourdain, 3 vol, a book of the duke's 1864 travels. Nègre's work on the book was recognized by Napoleon III, who in 1858 commissioned Nègre to document the I'perial Asylum in Vincennes.